About Us
Changing the way people perceive financial services
Scroll Down
Putting our clients first since 1990
An Overview of First Foundation
$12.8 Billion
in Bank Assets as of 6/30/23
$5.3 Billion
in Advisory Assets Under Management as of 6/30/23
588
Employees as of 6/30/23
31 Locations
Serving you in California, Florida, Hawaii, Nevada, and Texas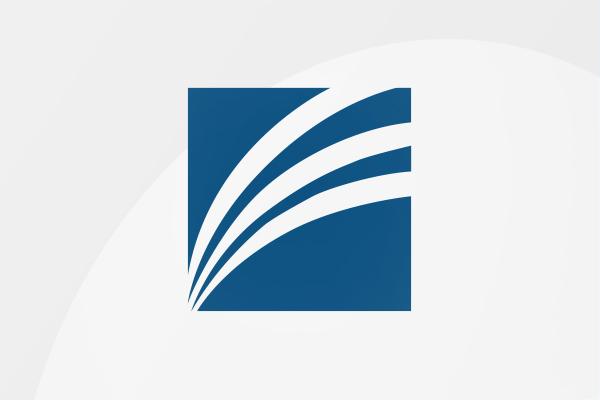 Our Leadership
Meet Our Leadership
First Foundation's leadership team is comprised of executives who care passionately about this industry as well as the clients they serve. They understand what it takes to lead and manage high performing teams and inspire others to do their best work.
A Letter from Our CEO
The path that First Foundation has taken to provide banking, trust services, financial planning, investment management, estate and legacy planning, and foundation support to our clients, all under one roof and all under the fiduciary standard of care, is a path not often traveled. But we prefer it this way. 
In 2008 we created First Foundation, but our story dates back to 1990 when Rick Keller and his team at the Keller Group were providing wealth management services to individuals and businesses in Orange County. The Keller Group was one of the nation's first wealth management firms to align their success with their clients, not just in how they invested but in how they were compensated for the work they did. In industry parlance this is referred to as 'fee-only' and 'operating under the fiduciary standard'. For the Keller Group, it was just how business was done.
At First Foundation, we've never taken the easy path, but we've always chosen the right one – for our clients, our families, our communities, and each other.
As the needs of clients became more complex, First Foundation sought additional support to offer his clients true, comprehensive wealth management. In 2007, we started a bank and added it to the existing asset management platform. We would later add trust services, legacy planning, consulting, and insurance services. This was to be the core offering of our platform and delivered in a way that maintained a relentless focus on client service. I like to say that we have the capabilities of a multi-diversified financial institution, yet the personal touch of a boutique firm.
With the service offering firmly in place, we began to reach new clients and experience meaningful growth. Our talented team expanded as more and more people wanted to be a part of what we were building. This allowed us to not only grow our existing client base but expand into new regions. At each step, we looked to reinvest in the communities in which we serve, and build specific programs and solutions to help empower the non-profits affecting positive change in our own backyard.
As we sit here today, I am very pleased at what we have built, but I also know that this is just the beginning. In fact, the entire team at First Foundation is focused on continuing to find ways to better serve our clients and build on what we have started. As you will see, we have created something that is unique and we hope to have the opportunity to show you what our platform can do for your wealth and well-being.
Our Mission & Values
Our mission is to enhance the wealth and well-being of our clients through a comprehensive suite of integrated services.
Respect
We treat our clients and employees with compassion and understanding.
Collaborate
We work alongside our colleagues to achieve our clients' goals.
Innovate
We seek and support new ideas to better serve our clients.
Serve
We focus on being timely and proactive in responding to our clients' needs.
Our Efforts
Our efforts in the communities we serve and with our clients make us what we are today, and we are proud to recognize these accomplishments.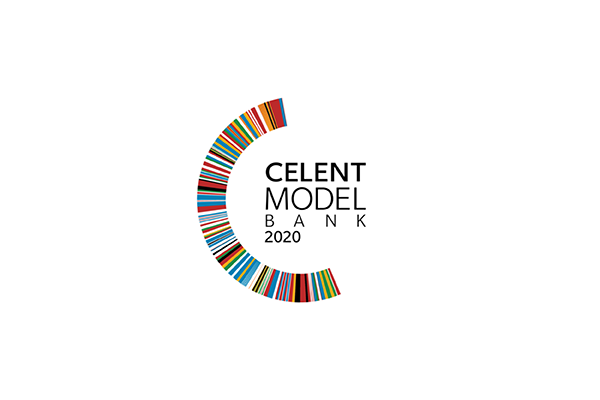 Model Bank Employee Enablement
First Foundation Bank was recognized as a Model Bank for Employee Enablement by Celent as we developed an integrated back-end and front-end data warehouse and employee intranet designed to keep everything connected and in sync.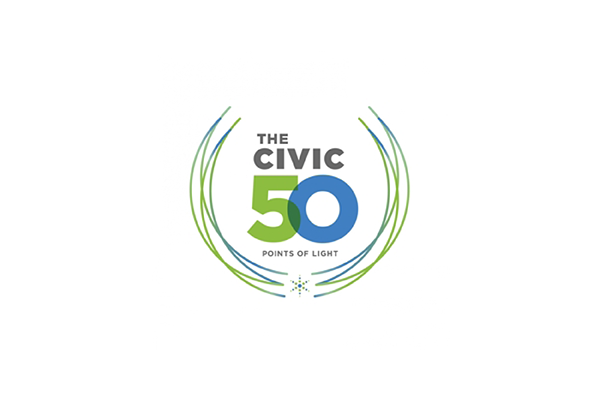 Civic 50
First Foundation was included in the Orange County Business Journal's Civic 50 list, which is compiled annually to spotlight those companies who are civic-minded within the communities they serve.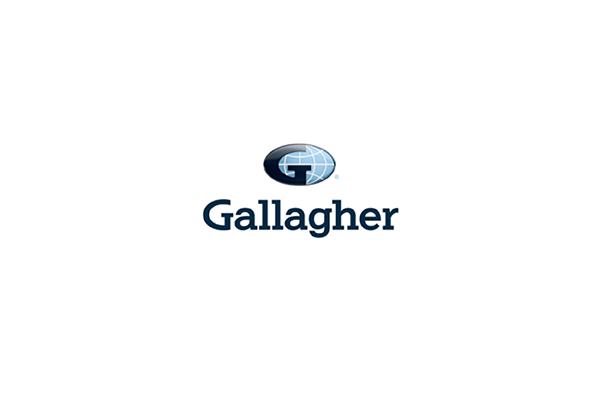 Best-in-Class for HR Management
Gallagher, a global human resources consulting firm, has awarded our team with an award for Best-in-Class for HR Management from their 2019 Benefits Strategy and Benchmarking Survey.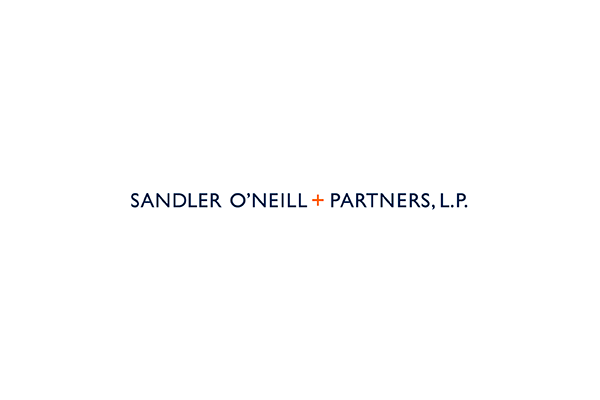 Bank & Thrift Sm-All Stars: FFWM
The Sm-All Stars represent the top performing small-cap banks and thrifts in the country. According to Sandler O'Neill + Partners, banks selected have superior performance metrics in growth, profitability, credit quality and capital strength.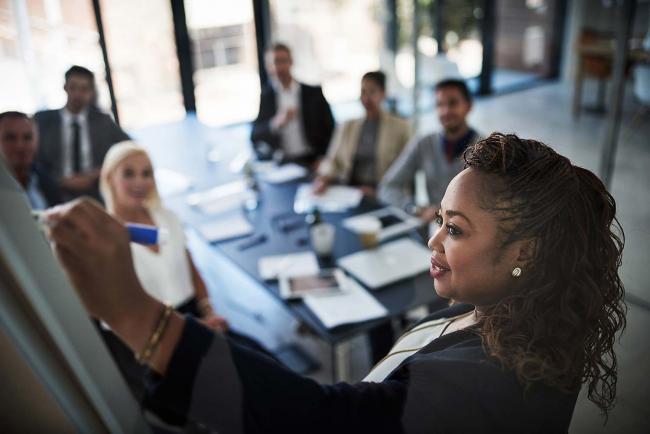 Careers
Join Our Team
Interested in joining our team? If you share a passion for working hard, striving for excellence, and placing clients' needs first, then we should talk. Please click here to learn more about careers with First Foundation.
Our Commitment to the Community
We encourage and promote giving back to the communities in which we work and live.
Please visit our Community page to learn more.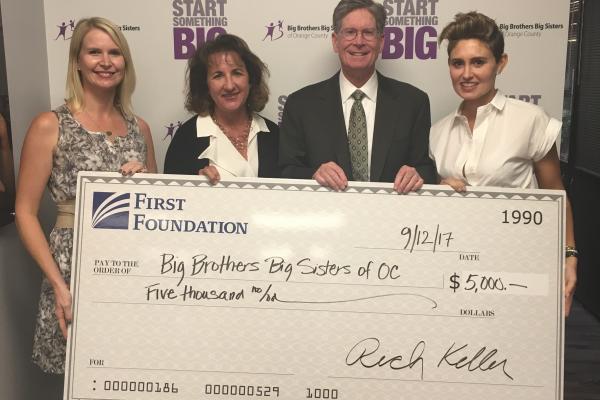 Supporting Our Communities
Annual grant initiative to support nonprofits in the areas we conduct business.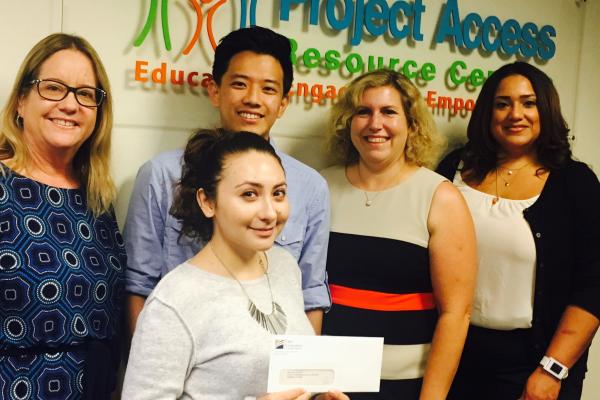 Nonprofit Giving
Our nonprofit support also comes in the form of traditional donations and sponsorships.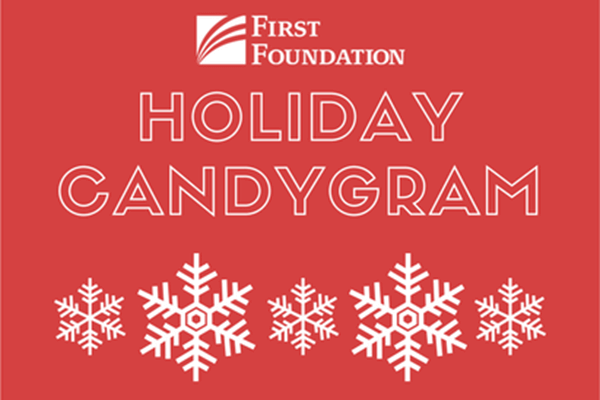 Employee Engagement
Empowering employees to donate time and treasure to support the communities in which we work and live.