Business Banking
Business & commercial banking that fits your company
Scroll Down
Whether you are looking to build for the future, grow your business, or improve your financial efficiencies, we are ready to assist. Our highly experienced team of bankers combines extensive industry experience, deep understanding of your local markets, and a passion for responsive client service to ensure your financial needs are met with a customized and tailored solution. With access to online banking and our mobile app, you won't need to make tradeoffs to receive the benefits of our personal service.
Customized, personalized solutions
We believe in delivering a personal approach to banking. We take the time to understand your business to determine the solutions you need.
One experienced team
Our team of banking professionals have a diverse range of industry expertise, qualifications, and experience that allows us to take a complete approach to addressing and fulfilling your needs.
Responsive customer service
Access your accounts and your banker quickly between our award winning online banking or mobile and a highly responsive approach to client service – we are there when you need us.
What do our clients think?
Mirage Builders
The customer service we have experienced from First Foundation and their entire team has been nothing but spectacular. Being in the construction industry, it is critical to have a responsive, flexible banking partner, which we have in First Foundation.
In STEPPS Academy
FFB has been a trusted partner as we grew from a mom and pop operation to a multi-million-dollar company. The personal relationship with our banker has played a key role, providing excellent support in twice obtaining funding to fuel our growth.
MedBeautyLA
I have never had a banking experience with such personalized, responsive attention in my past banks. Our banker helped my business grow with our new laser that we were able to finance quickly and easily with our First Foundation Bank equipment loan.
SCL Tax Law
The personalized customer service is what sets First Foundation apart from other financial institutions I've banked with in the past. The online banking is extremely efficient and the financing packages are unbeatable.
We partnered with First Foundation following a period of difficult financial circumstances. FFB stepped up with thorough and fair vetting we had not seen from other major banks. The result has been a tremendous 3+ years of growth and partnership.
C&H Letterpress
,
Printing & Graphics
Santa Ana, CA
What Does Your Business Need Today?
We will partner you with a knowledgeable commercial banker to help determine your unique financing needs and tailor loans to fit your business.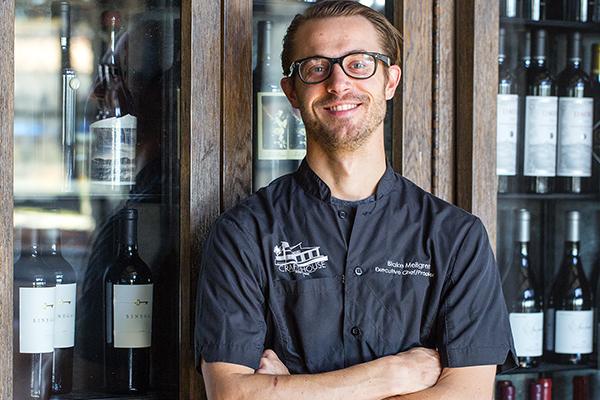 Hear from our clients
"We're part of their family as much as they are of ours"
"We're not just someone they do business with, we're part of their family as much as they are of ours. I've had so many people from the bank come for dinner. I actually see the people I bank with and know that they care." Chef Blake Mellgren, Craft House
Our Expertise
Insights on Your Business Banking Experience