Investment Management
Building portfolios with a favorable risk and reward profile
Scroll Down
Our Approach to Investing
Flexible Architecture
Our flexible open architecture approach allows us to identify which investment options we believe offer powerful and innovative solutions for your situation. As your needs change, we have the flexibility to change with you.
Asset Class Expertise
As we strive to meet your investment objectives, First Foundation Advisors investment management team develops portfolios that use investments in equities, fixed income, and alternatives.
Measured Results
We believe that we need to track the recommendations we provide our clients, as judging a firm by its investment performance track record is only as good as the reporting standards by which they are measured.
Investment Philosophy
Risk Control
Protection of capital is our principal consideration. Consistency of results is key to all we do for you.
Inefficient Markets
We seek to use inefficiencies to purchase undervalued assets when others are selling; and to sell over valued assets when others are buying.
Valuation Discipline
Paying a fair valuation is more critical than investing in the right assets. We aim to buy with a margin of safety and sell when that margin has been eroded.
Rigorous Analysis
Diligently seeking to identify opportunities, yet remain patient to realize value over time. We measure our results using rigorous, third-party standards.
Partnership
We do business with those who share our values. We focus on listening and collaborating with firms to ensure that we honor their values.
Stewardship
We represent ourselves with the integrity as fiduciaries. Ethics, accountability, and transparency are ingrained in our culture. We listen and collaborate.
We take great care in being stewards of capital for our clients. Our investment team follows a disciplined, value based approach that strives to capitalize on stock market inefficiencies with rigorous fundamental research.
John Hakopian
,
President
How We Are Structured to Best Serve You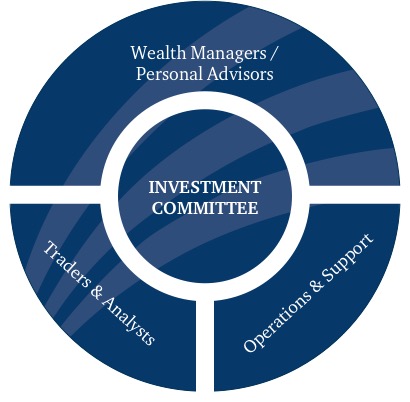 Our team-based investment structure starts with our investment committee, which is supported by traders and operational specialists. Each of our clients is assigned a dedicated personal advisor to help meet their financial goals.
Asset Allocation Strategies
All Fixed Income
Allocation of fixed income and cash with a focus on income.
Emphasis on Income
Allocation among equities, including private investment funds, fixed income, and cash, with a primary emphasis on income and a secondary emphasis on growth.
Conservative
Allocation among equities including private investment funds, fixed income, and cash.
Moderate
Allocation among equities including private investment funds, fixed income, and cash with a primary emphasis on growth and a secondary emphasis on current income.
Emphasis on Growth
Allocation among equities, fixed income, and cash, with a primary emphasis on equities, including private investment funds.
Appreciation
Allocation among equities, fixed income, and cash, with the primary emphasis being on equities, and may include private investment funds.
All Equity
Allocation among equities and cash, with a primary emphasis on equities, including private investment funds.
Our Proprietary Investment Strategies
How investments are allocated among stocks, bonds, and other investments is an important factor in determining long-term returns and the volatility of the portfolio. Below are the investment options available to our clients, based on their unique needs. We use these strategies to ultimately construct portfolios to match the goals of each client. For qualified investors, some of these strategies are available for direct investment.
Strategic Core
Our disciplined, repeatable investment process seeks to build a core portfolio by finding the best businesses across varied industries at reasonable prices in order to produce competitive market returns.
Disciplined Growth
The Disciplined Growth Strategy seeks to produce capital appreciation over time by investing in quality businesses with a demonstrated history, and expected continuation of, producing high sustainable returns on equity (ROE).
Dividend Income
The Dividend Income Strategy aims to build a diverse portfolio of dividend-paying companies at reasonable prices to produce competitive long term total returns. The portfolio emphasizes companies that pay large, reliable and growing cash dividends.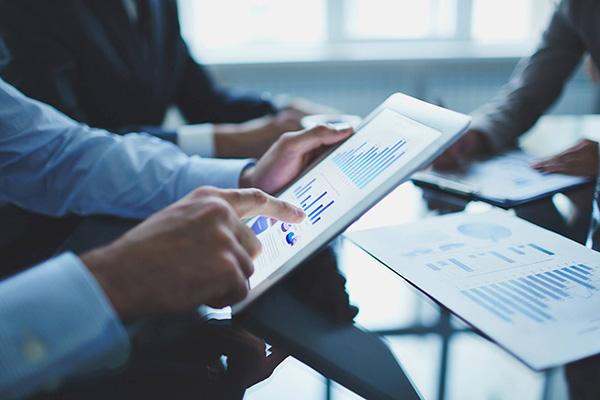 Webinars
Register for our upcoming webinars
Insightful content on a variety of topics including the financial markets, the economy, and personal finance.
The Fiduciary Experience – Our Promise to You
Focus on Goals
Your objectives are top priority

We help you articulate and establish reasonable goals
Rigorous Research
Due diligence of third-party investment managers

Ongoing monitoring and analysis of investment options
Expert Advice
Leverage experience and knowledge to deliver custom recommendations

Access to an independent network of professionals and specialists such as accountants and legal experts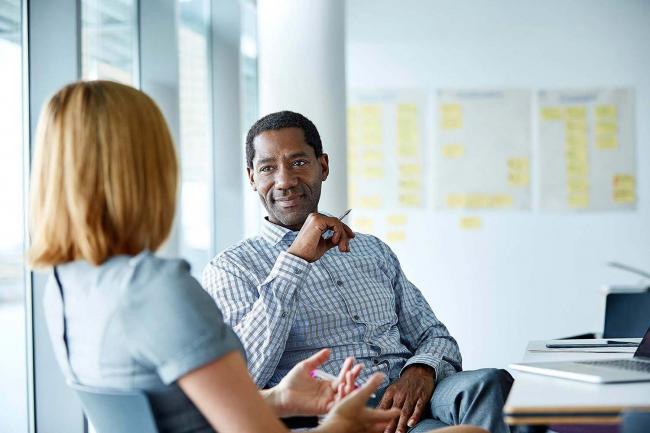 Wealth Planning
Investing and planning. The ultimate combination.
Your investments are only as good as your plan. We understand that to maximize your results you need to have a carefully planned approach to investing.
Our Expertise
Insights on Managing Your Wealth