Branch
First Foundation Bank
10850 Wilshire Blvd., Suite 100, Los Angeles, CA. 90024
Monday - Friday | 9am - 4pm (4pm - 5pm by appointment)
(310) 943-8830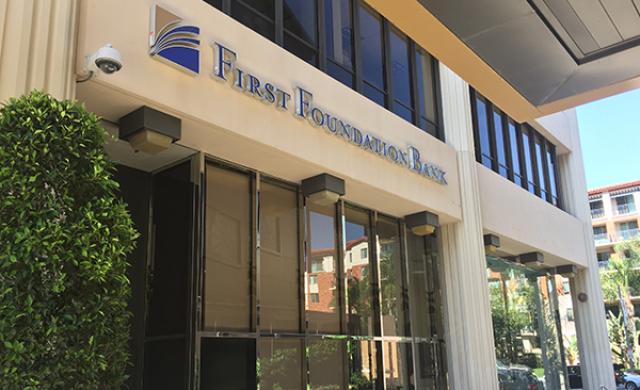 Scroll Down
Our Westwood Branch specializes in serving you
Location – Located in the heart of Westwood, conveniently located to the neighboring cities of Santa Monica, Culver City, Brentwood, Bel Air, and Beverly Hills, with easy access off the 405 FWY or 10 FWY.
Bank Branch and Private Wealth Management Office – Our location provides you with the ability to do your everyday personal or business banking as well as plan your financial future with anyone of our experienced (CFP's) Certified Financial Planners on staff. Our Wealth Advisors can readily assist you with all your Trust needs. Call our Branch Manager today to make an appointment.
Full Service Business Banking – Whether your business is just starting, in need of sophisticated treasury services, or looking for advice on business succession planning, we have you covered.
Experienced Bankers – With our highly experienced team, world class service, and attention to detail, you can have peace of mind that our priority is always our clients.
Business lending – Looking to grow your business to the next stage? We offer business credit cards, lines of credit, equipment financing, SBA, commercial lending, and can help you plan for the next stage of your business.
Multifamily Lending – We offer industry-leading financing for the purchase or refinance of your multifamily properties, 5+ units.
Residential Lending – Competitive, investor-focused residential lending.
Philanthropy Services – Decades of experience in strategic grant making and recognized leaders in social ventures, as well as program and mission-related investments. Compare the differences between a donor advised fund and a private foundation.
24/7 Access to your accounts via our mobile banking, online banking/bill pay, with ATM fee reimbursements nationwide up to $20 per transaction. We also have full business capabilities for your business banking needs at the comfort of your office. 
Parking – Complimentary parking on ground level at the AVCO Center of which the branch is located in.
The Westwood Office takes pride in supporting local nonprofits that make a significant contribution to the greater good of our community. This year we'd like to highlight the following organizations:

Omni Nano – Omni Nano's mission is to inspire the next generation of America's scientists, engineers, and technology entrepreneurs, by teaching students the STEM skills needed for the jobs of the future.
Network for Teaching Entrepreneurship (NFTE) – NFTE ignites the entrepreneurial mindset with unique learning experiences that empower all students to own their future.
Borstein Foundation – The vision and focus of the Foundation is to support medical research, to improve the quality of and access to education, and to assist organizations that provide support for families in need.