Branch
First Foundation Bank
1601 Response Road, Suite 190, Sacramento, CA. 95815
Monday - Friday | 9am - 4pm (4pm - 5pm by appointment)
(916) 283-8042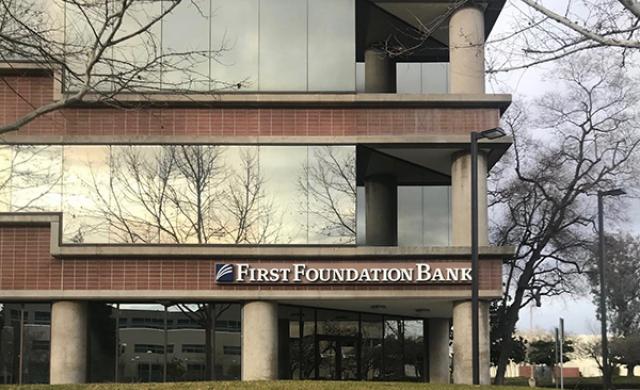 Scroll Down
Our Sacramento Branch Specializes in Serving You  
Your financial wealth and well-being starts with a strong foundation. As your partner for success, we are committed to helping you achieve your financial dreams.
Meet your local Bankers – John, Patti, Bonet, and Cyerra.
We're different – We have built our company with the best in the business from the ground up, with our clients in mind.
Experienced Bankers who care – Providing personalized service, our priority is you! 
See it to believe it – When you walk in, you will be greeted and introduced to the entire team. 
True Partnership – Small and medium businesses are an integral part of the communities we serve. We offer business solutions by offering a variety of lending options. We will partner with you along the way as you grow your business.
More than a Bank – Wealth Management, Trust, Philanthropy, Insurance and consulting services.
SBA, Commercial, Residential Lending – Experienced lending specialists
24/7 access to your accounts via mobile banking; online banking and bill pay and ATM fee-reimbursement transactions worldwide.
Bi-Lingual service available for those that speak Ukrainian.
The Sacramento branch takes pride in supporting local nonprofits that make a significant contribution to our community including Green Tech Education & Employment. Green Tech offers innovative workforce skills to youth and young adults in frontline communities with an emphasis on environmental protection, justice and economic development. Our activities focus on career opportunities in construction, manufacturing, utilities, transportation and environmental management.