Branch
First Foundation Bank
3580 Pine Ridge Rd., Naples, FL. 34109
Click Explore Branch for full lobby and drive-thru hours
(239) 325-5899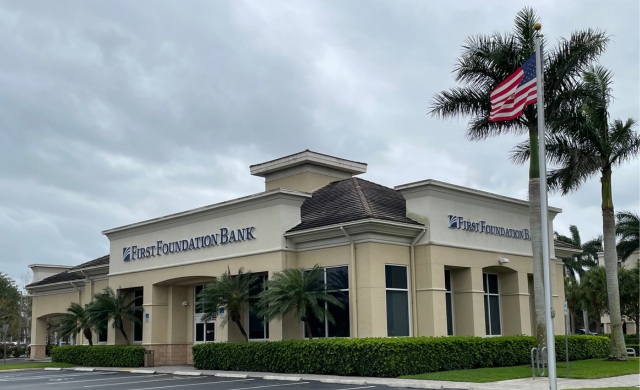 Scroll Down
Our Pine Ridge Branch Specializes in Serving You!
Monday–Thursday
Lobby: 9 am – 4 pm
Drive-thru: 8 am – 5 pm
Friday
Lobby: 9 am – 5 pm
Drive-thru: 8 am – 6 pm
Saturday
Drive-thru: 8:30 am – noon
The members of the Pine Ridge team have an average of 23 years in the banking industry.

Our employees enjoy greeting our clients by name and love to hear your stories about grandchildren, pets, school, or latest vacation!

In terms of total deposits, the Pine Ridge office is the largest of First Foundation's Florida branch offices.
Fun Facts About Naples
Beaches
Naples was named "America's Best Beach" by the Travel Channel. In fact, the beaches of Naples have been mentioned in several top travel magazines as some of the best destination beaches in the country.
Golf
Naples has the most golf holes per capita than any other city in the US. In fact, it's known as the "Golf Capital of the World."
Swamp Buggies
Like Swamp Buggy Races? Naples is the only place that hosts them.
Arts & Culture
Artis-Naples is home to the Naples Philharmonic Orchestra and the Baker Museum of Art; both of which have helped put Naples on the map as a cultural destination location.
Philanthropy
Since 2004, Wine Spectator has ranked the annual Naples Winter Wine Festival as the most successful charity wine festival in the nation.