Branch
First Foundation Bank
301 North Lake Ave., Suite 100, Pasadena, CA. 91101
Monday - Friday | 9am - 4pm (4pm - 5pm by appointment)
(626) 993-1326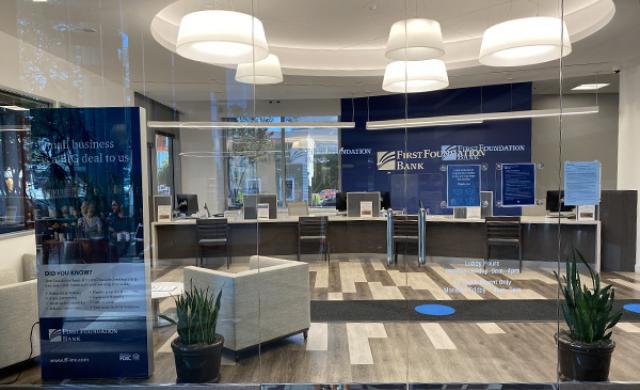 Scroll Down
Our Pasadena Branch Specializes in Serving You
We specialize in working with small- to medium-size businesses throughout the San Gabriel Valley and Los Angeles areas.
Our team helps clients attain their objectives by understanding their financial needs, concerns, and challenges, while providing superior client service.
We assist businesses and individuals with creating efficiencies in cash management, strategic development, and customized lending solutions for working capital, real estate, and other purchases.
Our team is comprised of individuals with the knowledge, experience, and education to provide unique solutions to save our clients time, money, and provide peace of mind.
The Pasadena team is dedicated to supporting local non-profit organizations by providing volunteer service hours, financial support, and increased awareness.