Branch
First Foundation Bank
6725 Via Austi Pkwy., Suite 100, Las Vegas, NV. 89119-3540
Monday - Friday | 9am - 4pm (4pm - 5pm by appointment)
(702) 851-4830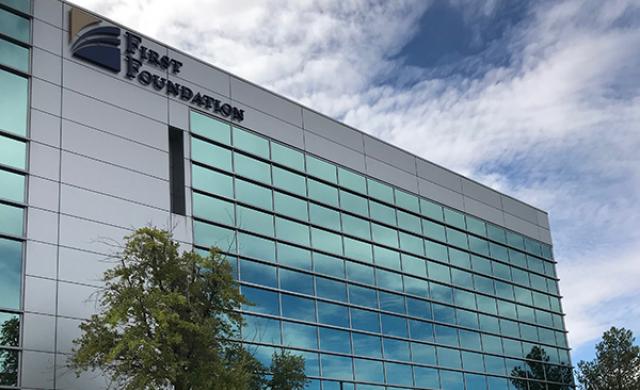 Scroll Down
Our Las Vegas Branch Specializes in Serving You
Stop by and meet our banking professionals: Jason, Garvin, Paul, and McKenzie.
We offer banking products with concierge services that cater to YOUR needs!
The Las Vegas Branch is located in the heart of Las Vegas near the Airport.
We do not only offer banking, we empower communities through our philanthropic efforts.
Please call us to set up an appointment to come in and learn about our services - or we can come out and visit you!
Fun Facts about Las Vegas:
Home of the NHL Golden Knights
Home of the NFL Las Vegas Raiders
Las Vegas is not only a city of casinos and gambling, but it is also a city that offers many outdoor activities. Las Vegas is located near Red Rock Canyon National Park, Mount Charleston, Hoover Dam, and Lake Mead.
True Relationship Banking Starts with a Strong Foundation

Jason Naugle
SVP, Regional Manager - Nevada
(702) 851-4837