Branch
First Foundation Bank
6725 Via Austi Pkwy., Suite 100, Las Vegas, NV. 89119-3540
Monday - Friday | 9am - 4pm (4pm - 5pm by appointment)
(702) 851-4830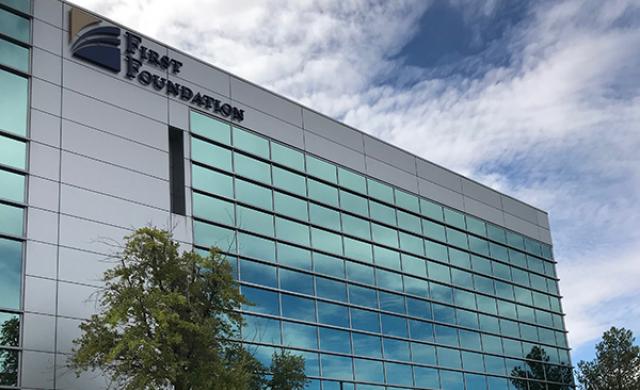 Scroll Down
Our Las Vegas Branch Specializes in Serving You
Stop by and meet our banking professionals: Jason, Garvin, Paul, and Marshall.
True Partnership – Small and medium businesses are an integral part of the communities we serve. We offer business solutions and a variety of lending options.
Free 24/7 access to your accounts via mobile banking, online banking, and bill pay, plus an ATM fee reimbursement on any ATMP nationwide up to $20 per transaction.
Experienced Bankers – With our highly experienced team, world class service, and attention to detail, you can have peace of mind that our priority is always our clients.
Enjoy the safety that comes with access to multi-million-dollar FDIC insurance, but with the simplicity of a single banking relationship by using IntraFi Cash Service (ICS).
The Las Vegas Branch is located in the heart of Las Vegas near the Airport.
We do not only offer banking, we empower communities through our philanthropic efforts:
Please call us to set up an appointment to come in and learn about our services - or we can come out and visit you!
Fun Facts about Las Vegas:
Home of the F1 Las Vegas Grand Prix
With its millions of lights, Las Vegas is the brightest spot on Earth.
At 1,149 feet, the Stratosphere is the tallest observation tower in the United States and the second tallest free-standing structure west of the Mississippi River.
Standing tall at 550 feet and measuring 520 feet in diameter, the High Roller holds the record for being the tallest observation wheel on the planet.
True Relationship Banking Starts with a Strong Foundation

Jason Naugle
SVP, Regional Manager - Nevada
(702) 851-4837