Branch
First Foundation Bank
24181 Ronda del Rossmoor, Laguna Hills, CA. 92653
Monday - Friday | 9am - 4pm (4pm - 5pm by appointment)
(949) 457-6363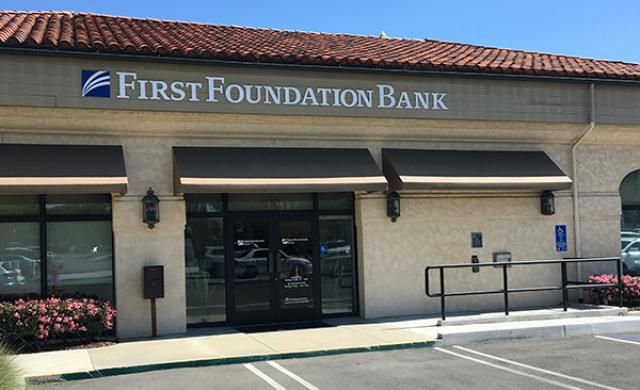 Scroll Down
At First Foundation Bank we are all about taking an innovative approach, changing the way people perceive financial services. We do everything the big banks do, but better. We are quick-thinking, flexible, and ready to help.
If you are looking for a bank that is always available and ready to serve, and  has your back, look no further!
Our goal is to add value, and not only build long lasting relationships, but long lasting friendships!  Whether you are a client, business owner, or neighbor, come by for a visit to the Laguna Hills Branch. 

The Laguna Hills Team looks forward to meeting you!

Continue to stay safe and healthy, 
Kim Searles 
Laguna Hills Branch Manager
We care about your safety and are following all Covid-19 safety guidelines.
Our team of experienced bankers can help you make smart decisions with your money. 
Free 24/7 access to your accounts via mobile banking; online banking and bill pay, and ATM fee-reimbursement transactions nationwide.
Service Excellence - your Laguna Hills team understands its clients' needs are priority. You come first! 
Eager to assist with your Commercial Lending needs, SBA, Equipment, Treasury, Merchant Services, and more.
Specializing in Consumer Mortgage, Investment, and HELOC.
Consumer and Business promotional Money Market rates available, FDIC insured, ask us for details.
Proud members of the Laguna Hills Chamber of Commerce
Enthusiastic supporters of the Council on Aging Holiday Wrap Event and OC Rescue Mission - Dinner Kitchen.