Branch
First Foundation Bank
24181 Ronda del Rossmoor, Laguna Hills, CA. 92653
Monday - Friday | 9am - 4pm (4pm - 5pm by appointment)
(949) 457-6363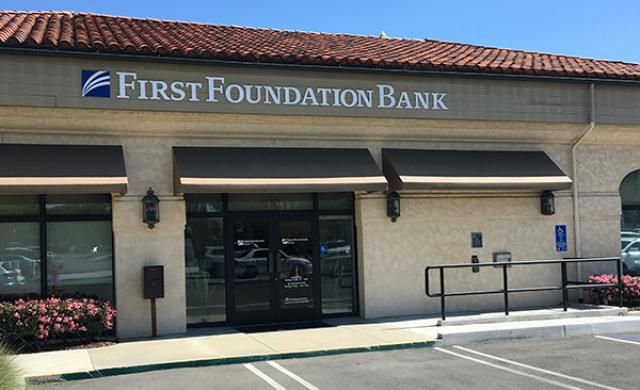 Scroll Down
At the Laguna Hills Branch, our highest goal is to deliver exceptional service to our clients!
Whether you are a client, business owner, neighbor, or you are looking for a new bank, come by and visit! You'll have a chance to meet our amazing team, Kim, Kay, and Pri!
We're looking forward to meeting you.
We care about your safety and are following all COVID-19 safety guidelines.
Our team of experienced bankers can help you make smart decisions with your money.
Building strong working relationships is our focus. Let us share our business solutions for positive growth.
Free 24/7 access to your accounts via mobile banking; online banking and bill pay and ATM fee-reimbursement transactions nationwide.
Supporting Our Communities grant program benefits the local communities we serve.
Service Excellence – your Laguna Hills team understands its clients' needs are a priority. You come first!
Located next to the Taj Mahal medical building. Parking validation provided.
Proud members of the Laguna Hills Chamber of Commerce
Enthusiastic supporters of the Council of Aging Holiday Wrap Event and OC Rescue Mission – Dinner Kitchen.