Branch
First Foundation Bank
1599 West Main St., El Centro, CA. 92243
Monday - Thursday | 9am - 4pm (4pm - 5pm by appointment), Friday | 9am - 5pm
(760) 339-6160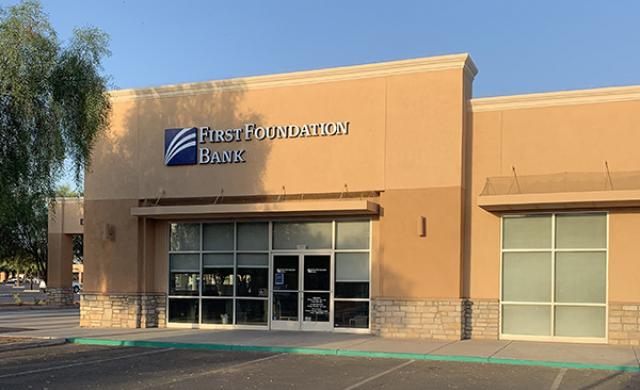 Scroll Down
Our El Centro Branch Specializes in Serving You
Meet your local bankers – Lizandro, Shirley, and Maria
Community Banking – Experienced Bankers serving the Imperial Valley for 30+ years.
Non-Profits – Our local bankers serve on various non-profit boards in our community.
Small Business Banking – Full suite of Treasury Management products for any size of business.
Safe-Deposit Boxes – Branch offers customers the peace of mind of securing their valuables.
Bi-Lingual services available for Spanish and Tagolog speaking customers.
Drive-up window service offering extended hours for our customers.
Notary Services available to the public.
Community Board Room available for community non-profits or organizations to use.