Branch
First Foundation Bank
40865 Big Bear Blvd., P.O. Box 6868, Big Bear Lake, CA. 92315
Monday – Thursday 9am to 5pm | Friday 9am to 6pm | Sat 9am to 1pm
(909) 866-5861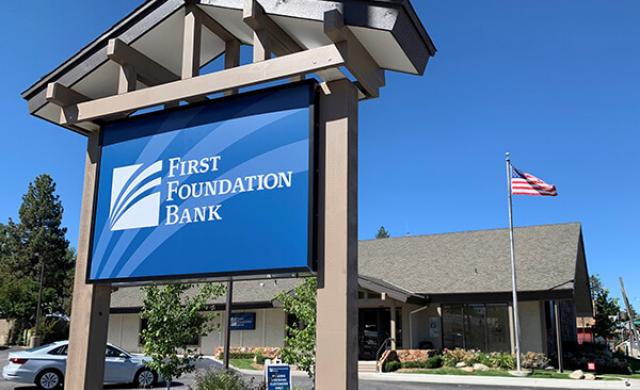 Scroll Down
Our Big Bear Lake Branch Specializes in Serving You
Meet your local bankers Lauren, Maria, Tammy, Donna, Angelique, Alexa, Leonor, and Nicole.
Free 24/7 access to your accounts via mobile banking, online banking, and bill pay, plus ATM fee reimbursement on any ATM nationwide up to $20 per transaction.
Proud members of the Big Bear Lake Chamber of Commerce.
Proud supporter of Doves, A Place of Hope for Domestic Violence Education & Services.
Big Bear Fun Facts:
Big Bear is a year round resort with Boating, Skiing, and Snowboarding, performances at the PAC, Art Shows, and Wine Walks.
Big Bear is a Movie and TV filming favorite location (Gone With The Wind 1939, Paint Your Wagon 1969).
First Rock Dam was built in 1885.
Dam Keepers House was built in 1890. The house was home to over a dozen dam keepers and their families for nearly a century.